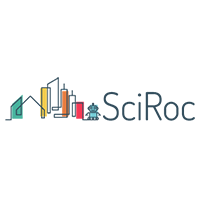 We are thrilled to announce that the second edition of our Smart City Robotics Challenge (SciRoc) will take place in the beautiful city of Bologna, Italy from the 6th – 11th September 2021.
Following the success of the first Smart City challenge hosted by Milton Keynes, UK in 2019, the second edition of SciRoc will be held in Bologna in the first half of September 2021. The city, at this time of year, welcomes back the citizens and students from their usual summer vacation and will be warm and alive with everyone eager to start new projects, learn new things and be inspired by new initiatives. What better place to play host to our Robotics Challenge?
In 2012 Bologna launched the Bologna Smart City project which aims to leverage cutting edge technologies to address the community and citizens' needs, and to improve their quality of life.
Bologna has an established reputation of being an inclusive city, open to civic engagement and creative contributions, but beyond this Bologna is a wonderful place to visit. It is universally known as the city hosting the oldest European University, Alma Mater Studiorum, which is one of the most attractive and best universities in Italy, and beyond. One of the magics of Bologna is that Alma Mater Studiorum is everywhere. It is impossible to stroll around the city without feeling the Academia atmosphere, which makes it such a dynamic, young and multicultural place.
Bologna is also a technological city; moving just outside its walls, at walking distance from the core of the historical centre, it is possible to admire places and buildings reflecting contemporary and futuristic architecture.
In contrast to the first edition of SciRoc, the 2021 Challenge is introduced as a distributed event, meaning the competition will take place in multiple locations throughout the city, giving those attending the opportunity to not only observe SciRoc demos and competitions but to also admire the historical and iconic places of this vibrant city, and experience the atmosphere as a local.
Further details about the competition, episodes and information for teams will be released in the coming months but for now we look forward to seeing you all in Bologna in 2021!
If you have any questions regarding SciRoc 2021 please do get in touch. You can also check out the highlights from our 2019 event here.