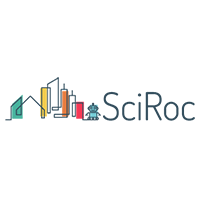 WATCH NOW: Stream the full SciRoc competition live!
We have three streams available to cover all Episodes of the competition. Click on any stream below to begin watching:
Stream 1: WATCH NOW
Stream 2: WATCH NOW
Stream 3: WATCH NOW
Join in the conversation… Tweet us with any comments, questions, or encouragement for the teams! Who will be your SciRoc 2021 Champion? Be sure to tag us @SciRoc_Challenge and #SciRoc2021!