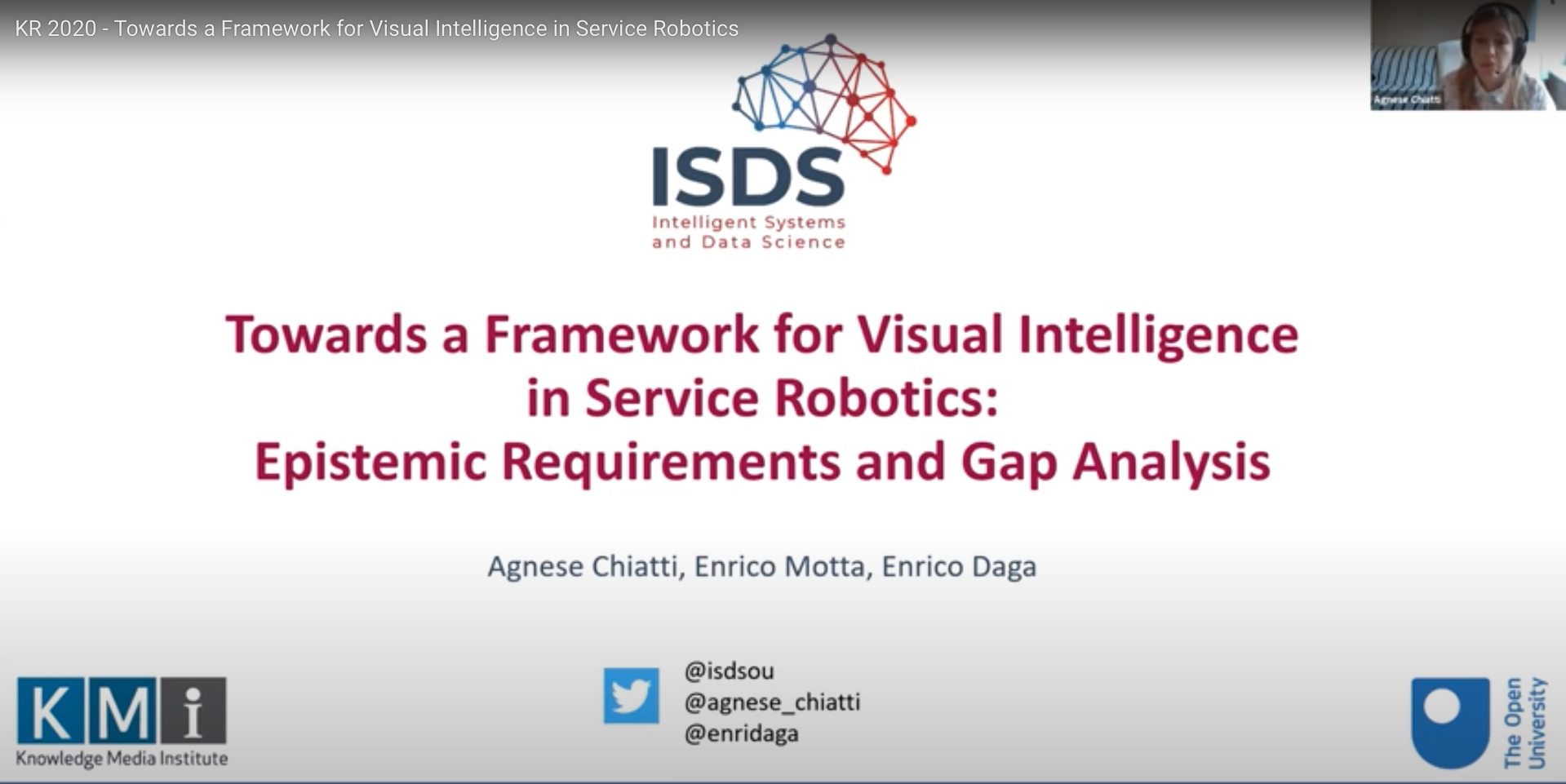 The 17th International Conference on Principles of Knowledge Representation and Reasoning (KR 2020) was held virtually on September 12-18. This year, a special track was devoted to research contributions at the intersection of Knowledge Representation and Robotics. 25% of the submissions to this special track were accepted as full papers.
Agnese Chiatti, together with supervisors Enrico Motta and Enrico Daga, authored "Towards a Framework for Visual Intelligence in Service Robotics: Epistemic Requirements and Gap Analysis", which was accepted as a full paper.
Visual Intelligence is a robot's ability to use its vision system, reasoning components and background knowledge to make sense of their environment. This paper presents a framework of requirements to enhance the level of Visual Intelligence exhibited by service robots. These requirements were gathered by analysing both the limitations of state-of-the-art methods for Image Understanding (in the context of a real-world robotic application), as well as existing cognitive frameworks which formalise human-like Visual Intelligence. Additionally, in the paper, the obtained framework is used to assess the level of coverage of each epistemic requirement provided by state-of-the-art Knowledge Bases.
The presentation was well-received by the audience. Two weeks after the conference, the video recording of the presentation is the most popular among the full paper presentations on the conference's channel, with 152 views.