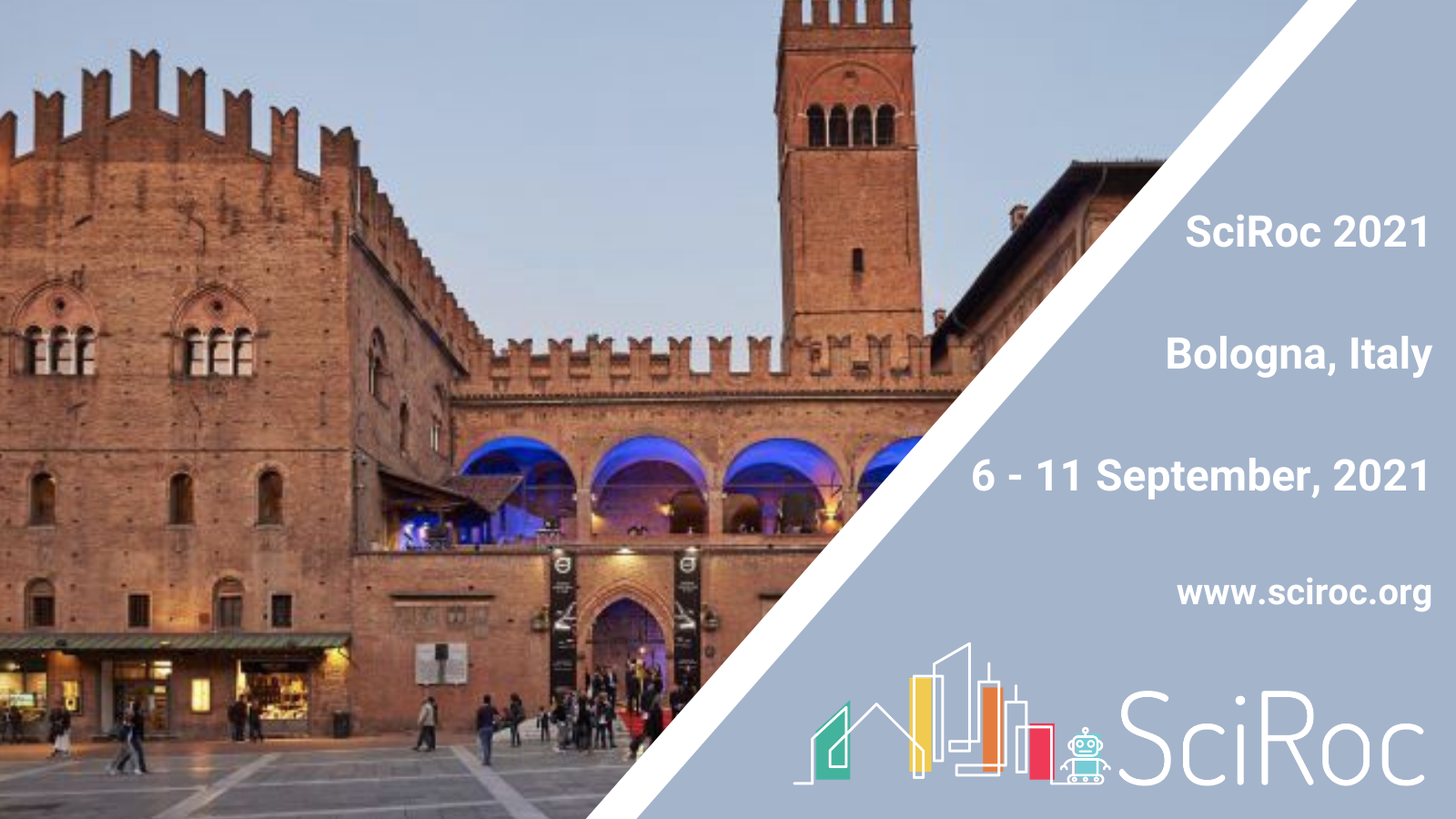 SMART CITIES ROBOTICS CHALLENGE (SCIROC) 2021 : Call for interest now open! Deadline: Friday 30th April 2021.
After the outstanding success of our first Smart Cities Robotics Challenge in Milton Keynes, UK, in which we estimate to have shown the state of the art in European robotics to around 650,000 people, we're now seeking participants for our second event in Bologna, Italy, 6 – 11 September 2021.
Teams will bring their robots from all over Europe to compete in an environment that embeds the newest technologies in an ancient location. We're aiming for a safe physical event (but have plans for teams that can't travel if lockdown restrictions come back again).
The last year has been hard, and across Europe it is time for people to start to re-emerge from their hibernation, and embrace life again. Our second SCIROC event will be an opportunity for robotics teams to get together and celebrate. It is also the perfect platform to show that robotics in Europe will play a role in supporting our happy safe future by showcasing research, and engaging with industry and the public. We all know how hard life has been with Covid-19, people will be full of questions about how robotics could help in the future.
Want to be involved?
For anyone that is interested in taking part in this year's Smart City Challenge, our call for interested teams is now open! Register your interest via our online form by 30th April 2021: https://sciroc.org/2021-challenge-description/
We hope to see you in Bologna!