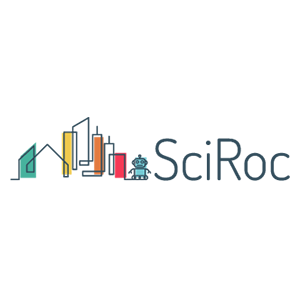 The 2019 SciRoc Challenge will involve several industrial and academic partners.
PAL Robotics is on-board for the project-level organisation. This company, leader in the Research and Development of humanoid robots, provides a platform for companies, universities and end-customers at all levels to customise, based on their daily tasks.
The competition will be hosted in centre:mk (Middleton Hall), one of Europe's largest shopping center based in Milton Keynes, UK. The Council of the city of Milton Keynes  is also supporting the initiative.
Cranfield university, is the academic sponsor of the robot competition, once more confirming the University's commitment on a synergy of Research, Development, and cutting-edge industrial technologies, besides its focus on providing Educational programs specialising in Artificial Intelligence, Information and Computer Science and Engineering.
Ocado Technology and Costa coffee are sponsoring two of the robotic tasks in the competition (episodes 3 – coffee shop order delivery and 7 – shopping pick & pack). Ocado Technology's focus on  Innovation in Robotics is not a mystery. With their Ocado Smart Platform, they are making a team effort of thousands of robots retrieving customers' orders in warehouse a reality. The company is at the forefront of combining methods in robotics, artificial intelligence, machine learning with advanced sensor technologies for warehouse real-time assistance.
The "Nation's favourite Coffee Shop", on the other hand, is challenging robots on delivering their signature hot beverages to people in the most safe and sound way. Let's see if these robots will put up with delivering all the Lattes!